Warren County Genealogical Society
Warren County, Ohio
Chapter of Ohio Genealogical Society

New Jersey Presbyterian Church Cemetery
Franklin Township

(513) 695-1144


406 Justice Drive, Lebanon, Ohio 45036
Hours: 9 AM-4 PM Monday through Friday
Driving Directions

wcgs@co.warren.oh.us


| | | | | | |
| --- | --- | --- | --- | --- | --- |
| | | | | | |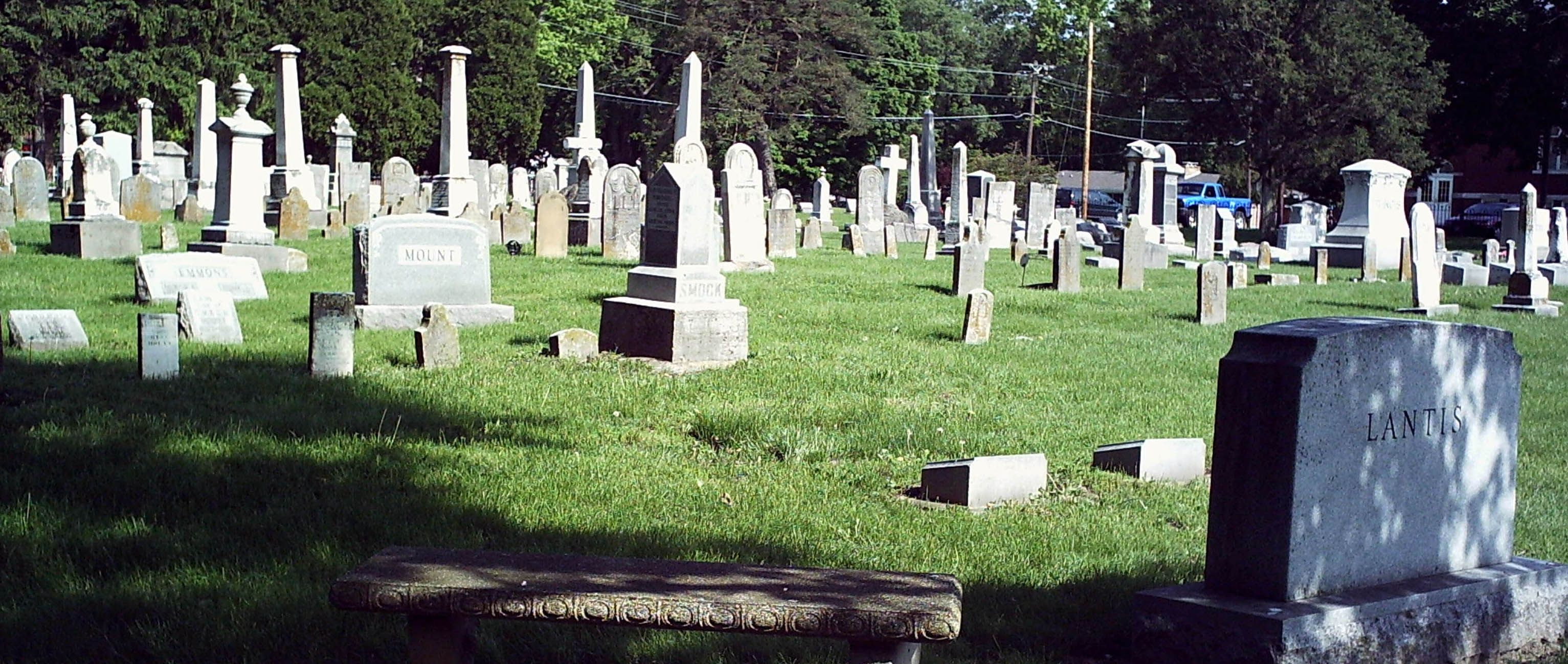 This online index only lists the individual, death date (if known) and reference page. We are creating a master index of everyone who is buried in this county and their burial location to aid researchers. We are especially in need of people buried here who have no stones or whose stones no longer exist. If you have any of this information or if you have additional information for anyone who is buried in this cemetery, please email the Warren County Genealogical Society.
Cemetery Name

New Jersey Presbyterian

Variant Name(s)
Carlisle

Township

Franklin

Status

Active

First Known Burial

1815

General Condition

Highly Maintained

Tombstone Condition

Good

OGS Cemetery #

12223

Location:

NW corner SR123, north 1/2 block on Jamaica Rd to northwest corner of Jamica Rd and Fairview Circle in Carlisle.
Address: 780 Fairview Dr., Carlisle, OH 45005
Phone #: 937-746-8360

Coordinates:

39° 35' 6.31" N, 84° 19' 28.78" W

STR/ VMD

SW corner of Section 28, Township 2 North, Range 5 East

Property Account:

1817566

Parcel ID:

01283510131

Map:

GIS Map of Location Plat Map Township Map

Cemetery History

The New Jersey Presbyterian Church was founded in 1813 with Rev. Francis Monfort serving as the 1st pastor. A two acre parcel of land for the church and cemetery was provided by Daniel Dubois in the spring of 1815. The first burial in the new churchyard was the infant son of Rev. Francis Monfort but others had been buried at the location as early as 1811. The first church was used until 1867. The second church, at the same location was used from December, 1867 until it was destroyed by fire on 5 December 1920. A third church was built at the location and remains in use today.

Revolutionary war veterans include: Hendrick Lane, Joseph Vanderveer and Joseph Van Note. Civil War Veterans include: William A. Byrd, Derrick B. Dubois, Thomas B. Eversham, Joseph D. Henderson, George Neher, Elijah Powell, Lloyd Stockman, Jacob Thompson, Benjamin Vanderveer and Sidney P. Vanderveer.

Cemetery Transcriptions

Chamberlain, Charles E. New Jersey Presbyterian Church, 1813-1988, Carlisle, Ohio 175 Years., Carlisle, Ohio (780 Fairview Dr., Carlisle 45005): The Church, 1988. Pages 162-168. (Listed as NJPC in the index.)
Carlisle Citizens, and Harriet E. Foley. Carlisle: The Jersey Settlement in Ohio, 1800-1980. Middletown, Ohio: Naegle-Auer Print. Co, 1980. Pages 46 - 48.
[the 1990 second edition of this book contains the reading of the cemetery by Chester L. & Betty Dunn listed above.] (Listed as CARL or DUNN in index.)
Earl Gorsuch Spreadsheet dated Feb. 2005 on file at the Warren County Genealogical Society. Contains name, lot No., Grave No. and lifespan dates. (Listed as printout in index.)
All extant gravestones have been photographed for the "Warren County Virtual Cemetery" Project by Dana & Megan Palmer, Tricia & Eric Harrison of Lebanon, Ohio, by Veronica Clark of Pittsburgh, Pennsylvania & by Larry W. Collins of Maineville, Ohio. All their photos have been added to this website. Their efforts will be incorporated into the new cemetery books planned by the society.

Gravestone Images

Gravestone photos for the Warren County, Ohio Virtual Cemetery Project are being posted to the Warren County OHGenWeb Project
To view images ===> New Jersey Presbyterian Church Cemetery
To submit images ==> email to Arne H. Trelvik at atrelvik@gmail.com [please send high resolution digital images if available]

Clicking on the below links will redirect you to our virtual cemetery project. To return to the WCGS website, please use your back browser button.
A B C D E F G H I J K L M N O P Q R S T U V W Y Z [no surname]

©2004-2010 Warren County Genealogical Society
For non-commercial use only
This page was last updated on 22 September 2010