Warren County Genealogical Society
Warren County, Ohio
Chapter of Ohio Genealogical Society

Miami / Corwin Cemetery
Wayne Township

(513) 695-1144


406 Justice Drive, Lebanon, Ohio 45036
Hours: 9 AM-4 PM Monday through Friday
Driving Directions

wcgs@co.warren.oh.us


| | | | | | |
| --- | --- | --- | --- | --- | --- |
| | | | | | |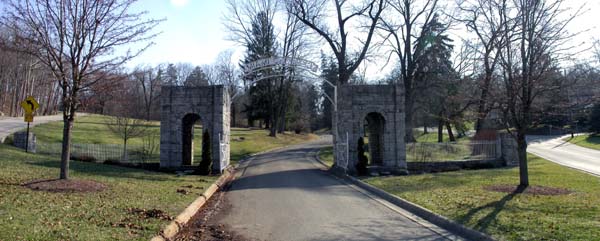 This online index only lists the individual, death date (if known) and reference page. We are creating a master index of everyone who is buried in this county and their burial location to aid researchers. We are especially in need of people buried here who have no stones or whose stones no longer exist. If you have any of this information or if you have additional information for anyone who is buried in this cemetery, please email the Warren County Genealogical Society.
Cemetery Name

Miami

Variant Name(s)
Corwin

Township

Wayne

Status

Active

First Known Burial

1833

General Condition

Highly Maintained

Tombstone Condition

Excellent

OGS Cemetery #

12230

Location:

East of the Little Miami River, generally bounded by Clarksville Road, Corwin Road and State Route 73
Address: 6379 Corwin Ave, Waynesville, Ohio 45068
Phone#: 513-897-5976

Coordinates:

39° 31' 18" N 84° 04' 20" W

STR/ VMD

399 (shown in

Survey # 791

on

1867 Wall Map

of Warren County)

Property Account:

7617755

Parcel ID:

10363260010 (77.024 acres)

Map:

GIS Map of Location Plat Map Township Map
Links:

Cemetery History

The Miami Cemetery is a large active cemetery located east of Waynesville in the small village of Corwin on the east side of the Little Miami River. According to the webpage by the Mary L. Cook Library, this cemetery began as a private family pioneer cemetery of the Burwell Goode family, with the first burial occurring in 1833. This land was later deeded to the Methodist Church. By 1866 a larger cemetery was needed so the Miami Cemetery Association was incorporated. The Miami Cemetery Association now operates the cemetery. A copy of the Register of Interments [ROI] is available in our Resource Library.


Cemetery Transcriptions

D.A.R. Turtlecreek Chapter & Warren County Historical Society (available at the Historical Society Library)

Early Vital Records; Volume 16 (1867-1906)
Early Vital Records; Volume 17 (1907-1939)
Early Vital Records; Volume 18 (1940-1971)

WARREN COUNTY GENEALOGICAL SOCIETY:
Vol 8 Miami Cemetery to 1985, all pages
Vol 12 Miami Cemetery 1985 to 2000, all pages (This volume, is not a complete listing of all people buried during that time period)
Miami Cemetery blog by Karen S. Campbell at the Mary L. Cook Library has a nice history and photos from the cemetery.
The Warren County Genealogical Society has a copy of the Register of Interments [ROI]in our Resource Library
photos of all extant tombstones in Sections A-D, Section Y and the Veteran's Memorial Section taken by Caleb Coburn for his Eagle Scout Project. Starting in December, 2006, Ronnie & Sue Milby photographed the gravestones in the remaining sections of the cemetery. Many of these are already on line and more are being added on a regular basis. Others who have contributed Miami Cemetery Photos for the project include Lisa Axt , Don Dakin, Debi Ham, John Hartsock, Kathy Jennings, David R. Meyer, Vivian Combs Moon , Stephen Ridge, & Arne Trelvik

Gravestone Images

Gravestone photos for the Warren County, Ohio Virtual Cemetery Project are being posted to the Warren County OHGenWeb Project
To view images ===> Miami Virtual Cemetery
To submit images ==> email to Arne H. Trelvik at atrelvik@gmail.com [please send high resolution digital images if available]

A B C D E F G H I J K L M N O P Q R S T U V W XYZ
[no surname] Veteran's Memorial Section
Clicking on the above links will redirect you to our virtual cemetery project.
To return to the WCGS website, please use your back browser button.
©2003-2010 Warren County Genealogical Society
For non-commercial use only
This page was last updated on 01 October 2010